Responsive Web Design Company Mumbai
"Create Your Individuality Unique Identity Symbol in Today's Market"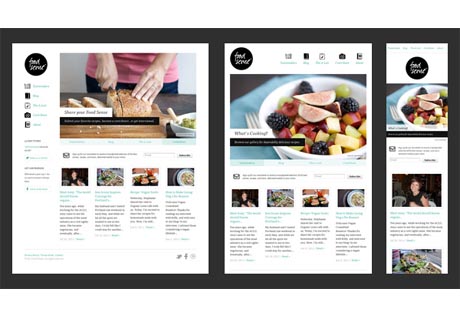 Mak Enterprises not only optimize your website for desktop but also provide solutions for mobile responsive, we are one of the top leading Responsive Web Design Company in Mumbai. Nearly all new clients know a day's wishes a mobile version of their website.
It's basically essential for all: Design for the BlackBerry, another for the iPhone, the iPad, netbook, Kindle — and all screen resolutions should be compatible too. In the following five years, we'll possibly want to design for a sum of further discoveries. When will the stupidity stop? It won't, of course.
Mumbai Best Responsive Mobile Website Company. Responsive Web Design is the style that advises that design and progress must answer back to the customer's activities and situation built on screen size, platform, and orientation.
The exercise contains a combination of flexible webs and designs, pictures and quick use of CSS media queries. We are an authentic Responsive Web Design Company in Mumbai and understand the clients business needs for a mobile responsive website. As the customer shifts from their laptop to iPad, the website must automatically change to a suitable resolution, pictures size, and scripting capabilities.
In other words, the website must have the technology to automatically react to the customer's liking. This would remove the need for a changed design and growth stage for every new device on the market.
Find a website that would work similarly well on any device. Today it's converted likely with a look of a new method — responsive web design. No problem anything kind of device a customer has come to use the web, a website will give its quality. We will support you to use responsibly easily. Your website will fit all types of screens – large-sized screens, medium-sized screens, tablets, and smartphones.
Mobile Responsive Designing Company Mumbai
Mak Enterprises helps your business website to fit automatically in any devices. We are a genuine mobile responsive company in Mumbai. The aspect of responsive web designing has two stages:
Static Website Design
The Design speaks of small-business websites or 'booklet websites'. These help as online demos that desire the likely clients to buy our products or services.
Dynamic Web Design
Informs your website an advantage in the online advertise with progressive skills, especially when you are running an industry where products or services are topic to continuous conversion and need updating on a suitable base. Dynamic sites are additional database-oriented and let you change content, videos or pictures with ease.